Discover more from 3 Hole Press Newsletter
Updates from 3 Hole Press, a small press for performance works in printed formats
Over 1,000 subscribers
Autumn at 3 Hole
Is God Is is back, a "back-2-school" sale, and knocking
We are so excited to announce that Aleshea Harris's IS GOD IS is now back in stock! You can purchase it on our website at 20% off the original price as a part of our "Back 2 School" sale. We will also continue to offer unlimited signed fundraising editions of this beautiful book, at the price of $50. 100% of the sale for this edition will go to support the National Bail Out Collective, an organization selected by Aleshea.
About the NBOC: "A Black-led and Black-centered collective of abolitionist organizers, lawyers and activists building a community-based movement to support our folks and end systems of pretrial detention and ultimately mass incarceration… The NBOC also provides fellowship and employment opportunities for those we bail out in order to support their growth and create a national community of leaders who have experienced incarceration."
To learn more, support them at what level you can, and spread the word, visit nationalbailout.org
---
School has been in session for a while. But we're also confused by time. So we're having a back-2-school sale now through October 10th! All our titles (except our fundraising edition of Is God Is) are 20% off! Check it out over in our bookshop. We are also still offering $5 digital downloads of our titles. If you're an educator interested in assigning one of our books, reply to this newsletter or send us an email, and we'll send you a free pdf!
---
For the next few weeks, we will be coming together for pre-election phone banking, supporting candidates at local, state, and national levels. Knock for Democracy is an organization that makes it easy to engage directly with voters and have a concrete impact on competitive elections up and down the ballot. 
Starting this weekend, join us via Zoom on select THURSDAYS (6-8pm EST) and SUNDAYS (2-4pm EST) this month, as we phone-bank for key elections in Pennsylvania, North Carolina, Arizona, and Georgia. You don't need to have any experience calling voters to join us! Knock for Democracy will provide all of the information and training you need to have effective, confident conversations.
Here is our team, meeting up for voter registration postcard writing in the park. We'll be on Zoom today, 10/4, and would love to see you.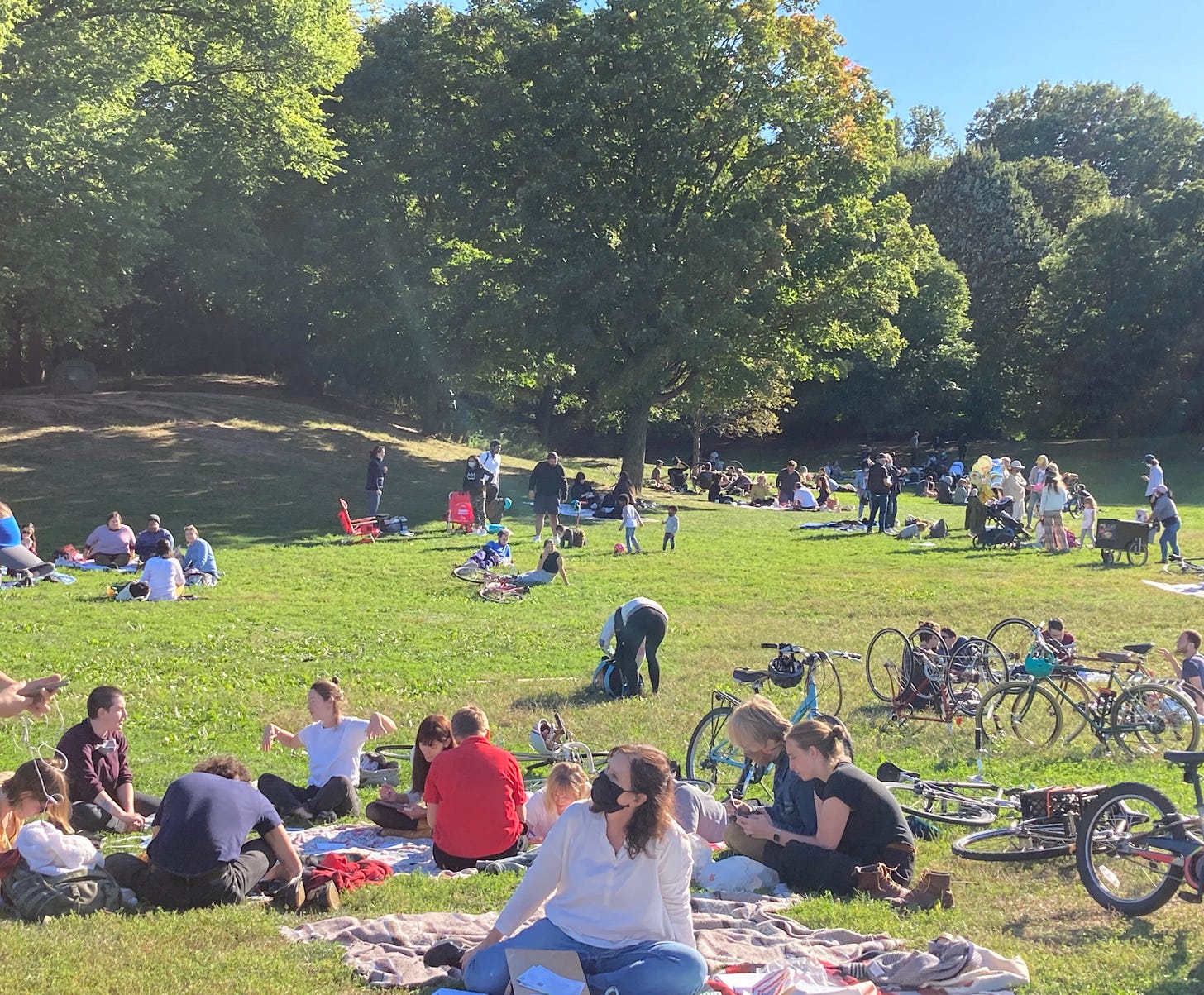 Wishing you a peaceful fall and good book company to carry you through,
3 Hole Press